Factions
















Affiliates








Does the page look strange?
Try viewing it in Mozilla Firefox. A free, fast and highly customizable web browser that supports the scripting of this and numerous other web sites. Try it out here!


ISENGARD

FOLLOWERS OF THE WHITE HAND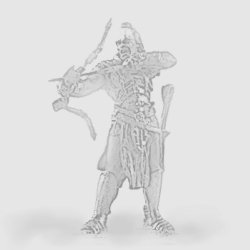 Once a Gondor fortress, Isengard is now a dark and perilous place. It is ruled by the corrupt wizard Saruman from the pitch-black tower of Orthanc. Betraying the forces of Good, he has decided to join forces with the dark lord Sauron. Under the banner with the white hand of Saruman marches all kinds of vile creatures, bred in the purpose of destroying Middle-Earth as we now know it.



The troops of Isengard are strong and well equipped.


| Unit | Type | Building | Cost | CP | Image |
| --- | --- | --- | --- | --- | --- |
| Orc Warriors | Basic Infantry | Breeding Pit | - | - | |
| Orc Archers | Basic Archers | Breeding Pit | - | - | |
| Uruk Scouts | Scouts | Breeding Pit | - | - | |
| Uruk Raiders | Basic Infantry | Breeding Pit | - | - | |
| Uruk Crossbows | Heavy Archers | Breeding Pit | - | - | |
| Uruk Pikemen | Heavy Pikemen | Breeding Pit | - | - | |
| Berserker | Elite Infantry | Breeding Pit | - | - | |
| Uruk Captain | Unit leader | Breeding Pit | - | - | |
| Heavy Uruks | Elite Infantry | Breeding Pit | - | - | |
| Wild Men Pillagers | Basic Infantry | Dunland Tent | - | - | |
| Wild Men Spearmen | Basic Spearmen | Dunland Tent | - | - | |
| Wild Men Axe Throwers | Basic Archery | Dunland Tent | - | - | |
| Warg Pack | Basic Cavalry | Warg Lair | - | - | |
| Warg Riders | Heavy Cavalry | Warg Lair | - | - | |
| Battering Ram | Siege | Siege Works | - | - | |
| Ladder | Siege | Siege Works | - | - | |
| Balista | Siege | Siege Works | - | - | |
| Explosive Mine | Siege | Siege Works | - | - | |
Hero
Cost
Abilities
Image
Saruman
-
- (lvl -): -
- (lvl -): -
- (lvl -): -
- (lvl -): -
- (lvl -): -

As Ring Hero
Istari Light (lvl 2): -
Lightning Bolt (lvl 4): -
Force Shield (lvl 5): -
Word of Power (lvl 8): -
Lightning Storm (lvl 10): -

Gríma
-
- (lvl -): -

Lurtz
-
- (lvl -): -

Ugluk
-
Leadership (lvl 1): -
Carnage (lvl 3): -
Supper (lvl 6): -

Mauhúr
-
Horn of Ortanc (lvl 1): -
Spear Master (lvl 5): -
Leadership (lvl 6): -

Sharku
-
- (lvl -): -

Wulf
-
Pillage (lvl 1): -
Axe Master (lvl 3): -
Leadership (lvl 5): -