Factions
















Affiliates








Does the page look strange?
Try viewing it in Mozilla Firefox. A free, fast and highly customizable web browser that supports the scripting of this and numerous other web sites. Try it out here!


MINAS TIRITH

MEN OF THE WHITE CITY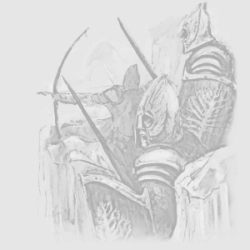 The brave men of Minas Trith have long stood against the dark forces of Mordor. Led by the Stewards of Gondor, their defence of the white city have not yet been broken.



In the game, the units of Minas Tirith are quite slow due to their heavy equipment. If lighter units from the enemy try to engage them, however, they will taste the blades of Minas Tirith.


| Unit | Type | Building | Cost | CP | Image |
| --- | --- | --- | --- | --- | --- |
| Swordsmen | Basic Infantry | Barracks | 250 | 60 | - |
| Osgiliath Veterans | Heavy Infantry | Barracks | 400 | 60 | - |
| Spearmen | Pikemen | Barracks | 450 | 60 | - |
| Fountain Guards | Support Unit | Barracks | 350 | 20 | - |
| Archers | Basic Archers | Archery Range | 300 | 60 | - |
| Citadel Guards | Hero Horde | Archery Range | 1500 | 100 | - |
| Scout | Support Unit | Fortress | 250 | 20 | - |
| Ithilien Rangers | Elite Archers | Archery Range | 500 | 72 | - |
| Knights | Heavy Cavalry | Stable | 500 | 60 | - |
| Trebuchet | Siege | Workshop | 1000 | 25 | - |
Hero
Cost
Abilities
Image
Denethor
1000
A Leader of Men (lvl 1): Effects Citadel Guard only
Palantir Vision (lvl 5): Reveals selected part of the map
Summon the Guard (lvl 10): Summons a horde of the Citadel Guard

-
Boromir
1250
Heavy Armour (lvl 1): Gives Boromir better armour but reduces his speed
Horn of Gondor (lvl 3): Stuns nearby enemies
Leadership (lvl 5): -
Heroic Speech (lvl 6): -
Last Stand (lvl 10): Becomes invincible for a short time

-
Faramir
1200
Heavy Armour (lvl 1): Gives Boromir better armour but reduces his speed
Toggle Weapon (lvl 1): Changes between sword and bow
Wounding arrow (lvl 2): High-damage shot at enemy target
Mount (lvl 3)
Leadership (lvl 6): -

-
Anborn
1150
Toggle Weapon (lvl 1): Between sword and bow
Hawk Eye (lvl 1): Detects stealthed units
Slam Shot (lvl 3): High-damage shot at enemy target

-
Beregond
1000
Loyalty (lvl 1): Gains exsperience faster
Inspiration (lvl 5): Gains a damage, speed and armour boost for a shot period of time.
Encouraging Words (lvl 7): All nearby units become resist fear

-
Gandalf
3000
Wizard Blast (lvl 1): -
Lightning Sword (lvl 2): -
Mount (lvl 5): -
Istari Light (lvl 7): -
Word of Power (lvl 10): -

-
Pippin
600
Guard of the Citadel (lvl 1): Equips Pippin with heavy armour
Toggle Weapon (lvl 1): Between rock and sword
Elven Cloak (lvl 1): Makes Pippin invisible for some time
Troll Bane (lvl 10): Increases Pippins attack on all Trolls

-