Factions
















Affiliates








Does the page look strange?
Try viewing it in Mozilla Firefox. A free, fast and highly customizable web browser that supports the scripting of this and numerous other web sites. Try it out here!


MORDOR

SERVANTS OF SAURON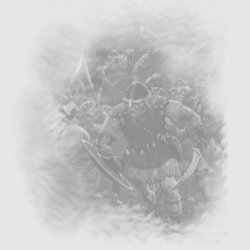 The vast hordes of Mordor are fearsome to behold, led by the fell will of the Dark Lord Sauron. The appearances of His followers are numerous, but united by their bloodthirst, they obediently follow the Dark Lord in his struggle to dominate all life.


Mordor has few of the heavily armed infantry and cavalry of other factions, but make up for this by numbers. The enormous hosts of Mordor are indeed terrifying, backed up by ingenious siege weapons and bloodthirsty trolls.


| Unit | Type | Building | Cost | CP | Image |
| --- | --- | --- | --- | --- | --- |
| Orc Worker | Resource Gatherer | Lumbermill | - | - | - |
| Orc Warriors | Basic Infantry | Barad Dûr Orc Pit | 70 | 30 | - |
| Orc Archers | Basic Archers | Barad Dûr Orc Pit | 250 | 40 | - |
| Orc Spearmen of the Red Eye | Basic Pikemen | Barad Dûr Orc Pit | 250 | 60 | - |
| Morgul Orcs | Heavy Infantry | Minas Morgul Chambers | 400 | 60 | - |
| Morgul Pikemen | Heavy Pikemen | Minas Morgul Chambers | 400 | 60 | - |
| Black Uruks | Heavy Infantry | Minas Morgul Chambers | 700 | 75 | - |
| Mountain Troll | Siege/Cavalry | Troll Cage | 700 | 45 | - |
| Drummer Troll | Support Unit | Troll Cage | 700 | 35 | - |
| Attack Troll | Siege/Cavalry | Troll Cage | 1100 | 45 | - |
| Battering Ram | Siege | Siege Works | 400 | 25 | - |
| Catapult | Siege | Siege Works | 300 | 25 | - |
| Grond | Special Siege | Siege Works | 7000 | 50 | - |
| Black Riders | Hero Horde | Siege Works | 2000 | 150 | - |
Hero
Cost
Abilities
Image
Mouth of Sauron
1500
Mount (lvl 1): Mounts horse
Doubt (lvl 1): Reduces enemy armour and attack
Dissent (lvl 4): Turns enemies hostile against each other
Evil Eye (lvl 10): High-damage attack

-
The Witch-King
5000
Mount (lvl 1): Mounts Fellbeast
Dread Visage (lvl 2): Reduces the armour of nearby enemies
Screech (lvl 6): Sends enemies fleeing in terror
Hour of the Witch-King (lvl 8): Resets enemy hero abilities timers

-
Nazgul on Fellbeast
3000
Mount (lvl 1): -
Dread Visage (lvl 2): Reduces the armour of nearby enemies
Morgul Blade (lvl 4): Poisoned attack that pins enemy hero to the ground
Screech (lvl 10): Sends enemies fleeing in terror

-
Gothmog
1700
Mount (lvl 1): Lets Gothmog ride a warg
Iron Hand (lvl 2): -
Carnage (lvl 4): -
Day of the Orc (lvl 6): -

-
Shagrat
1200
Chief of Cirith Ungol (lvl 1): -
Blood Lust (lvl 4): -
Dark Tactics (lvl 7): -

-
Gorbag
1200
Brigandage (lvl 1): -
Fury (lvl 4): -
Crack the Whip (lvl 6): -

-