Factions
















Affiliates








Does the page look strange?
Try viewing it in Mozilla Firefox. A free, fast and highly customizable web browser that supports the scripting of this and numerous other web sites. Try it out here!


SOUTHERN FIEFDOMS

MEN OF SOUTHERN GONDOR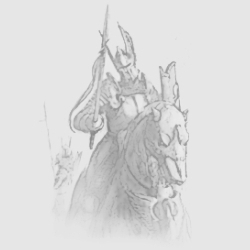 The men from the southern fiefdoms of Gondor are proud and stubborn warriors. Many times, when Minas Tirith has been threatened by evil, the lords of these fiefdoms have mustered their armies to fight off the enemies of Gondor. Even though the people of southern Gondor are different from each other, they have their unyielding will in common, the will to aid the defences of Gondor whenever needed.


The Southern Fiefdoms have a huge selection of infantry, backed up by archers and cavalry.


| Unit | Type | Building | Cost | CP | Image |
| --- | --- | --- | --- | --- | --- |
| Clansmen of Lamedon | Peasant Infantry | Lebennin Mustering Ground | - | - | |
| Pelargir Spearmen | Light Pikemen | Lebennin Mustering Ground | - | - | |
| Axemen of Lossarnach | Shock Infantry | Lossarnach Barracks | - | - | |
| Royal Warriors of Langstrand | Basic Infantry | Anfalas Warhall | - | - | |
| Hunters of Anfalas | Basic Archers | Anfalas Warhall | - | - | |
| Bowmen of Morthond | Elite Archers | Anfalas Warhall | - | - | |
| Warriors of Pinnath Gelin | Support Infantry | Lebennin Mustering Ground | - | - | |
| Lebennin Men-at-Arms | Basic Infantry | Lebennin Mustering Ground | - | - | |
| Dol Amroth Footmen | Heavy Infantry | Dol Amroth Stables | - | - | |
| Knights of Dol Amroth | Heavy Cavalry | Dol Amroth Stables | - | - | |
| Lossarnach Raiders | Light Cavalry | Lossarnach Barracks | - | - | |
| Battering Ram | Siege | - | - | - | |
Hero
Cost
Abilities
Image
Duinhir
-
Toggle Weapon (lvl 1)
Train Archers (lvl ?): Gives experience to allied archers
Arrow Volley (lvl ?): Sends a volley of lethal arrows at enemies
Leadership (lvl ?): ??%+ damage to nearby allied troops


Forlong
-
- (lvl -): -
- (lvl -): -


Angbor
-
- (lvl -): -
- (lvl -): -


Imrahil
-
- (lvl -): -
- (lvl -): -


Hirluin
-
- (lvl -): -
- (lvl -): -