Factions
















Affiliates








Does the page look strange?
Try viewing it in Mozilla Firefox. A free, fast and highly customizable web browser that supports the scripting of this and numerous other web sites. Try it out here!


ROHAN

MEN OF THE RIDDERMARK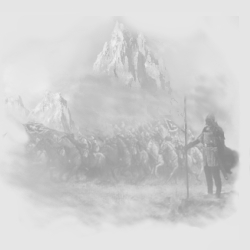 The Rohirrim, the horselords of Rohan, have had a hard time holding off the wild men of Dunland. Now a far greater power has risen in Isengard.


Rohan has a large selection of cavalry with some strong heroes to go along with them. They also have a small number of infantry, in the purpose of defending their cities and villages.


| Unit | Type | Building | Cost | CP | Image |
| --- | --- | --- | --- | --- | --- |
| Peasants | Peasant Infantry | Village | - | - | - |
| Eorlingas Solders | Basic Infantry | Barracks | - | - | - |
| Men-at-Arms | Basic Pikemen | Barracks | - | - | - |
| Yeomen Archers | Basic Archers | Barracks | - | - | - |
| Westfold Veterans | Heavy Infantry | Barracks | - | - | - |
| Rohan Royal Guard | Hero Horde | Barracks | - | - | - |
| Rohirrim Scout | Support unit | Stable | - | - | - |
| Rohirrim Spearmen | Basic Cavalry | Stable | - | - | - |
| Eastfold Bowmen | Cavalry Archers | Stable | - | - | - |
| Eastfold Raiders | Heavy Cavalry | Stable | - | - | - |
| Rohirrim Royal Guard | Hero Horde | Stable | - | - | - |
| Battering Ram | Siege | Barracks | - | - | - |
| Ent | Siege | Ent Moot | - | - | - |
Hero
Cost
Abilities
Image
Theoden
-
- (lvl -): -

Eomer
-
- (lvl -): -

Eowyn
-
- (lvl -): -

Theodred
-
- (lvl -): -

Gamling
-
- (lvl -): -

Hama
-
- (lvl -): -

Erkenbrand
-
- (lvl -): -

Grimbold
-
- (lvl -): -

Elfhelm
-
- (lvl -): -

Treebeard
-
- (lvl -): -

Merry
-
- (lvl -): -