Factions
















Affiliates








Does the page look strange?
Try viewing it in Mozilla Firefox. A free, fast and highly customizable web browser that supports the scripting of this and numerous other web sites. Try it out here!


RHÛN

MEN OF THE EAST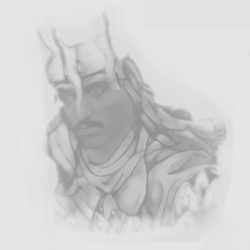 Rhûn is a large barren land, with large citys, towns and village's dotted over the land. Rhûn has allied with the darklord and sends many men of Khand and Easterlings to fight the enemys of Sauron.



In the game, the Rhûn army consists of many archers and can muster a large cavalry force. Also be prepared for their deadly Wain Riders.


| Unit | Type | Building | Cost | CP | Image |
| --- | --- | --- | --- | --- | --- |
| Easterling Swordsmen | Basic Infantry | Rhûn Barracks | - | - | - |
| Easterling Bowmen | Basic Archers | Rhûn Barracks | - | - | - |
| Easterling Spearmen | Basic Anti Cavalry | Rhûn Barracks | - | - | - |
| Variag Archers | Elite Archer | Rhûn Barracks | - | - | - |
| Easterling Scouts | Cavalry | Rhûn Stables | - | - | - |
| Variag Cavalry Archers | Cavalry Archer | Rhûn Stables | - | - | - |
| Easterling Kataphrakts | Heavy Cavalry | Rhûn Stables | - | - | - |
| Wain Riders | Cavalry Archer | Rhûn Stables | - | - | - |
| Easterling Axemen | Heavy Infantry | Rhûn Palace | - | - | - |
| Rhun Palace Guards | Hero Horde | Rhûn Palace | - | - | - |
| Khand Battering Ram | Siege | Rhûn Palace | - | - | - |
| Khand Mercenarys | Support Infantry | Inn | - | - | - |
| Hero | Cost | Abilities | Image |
| --- | --- | --- | --- |
| Ulfang | - | | - |
| Khamûl | 2000 | | - |
| Uldor | 1500 | | - |